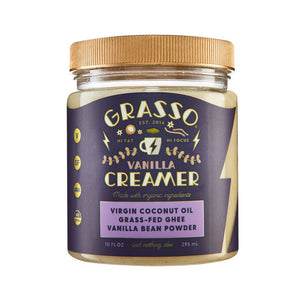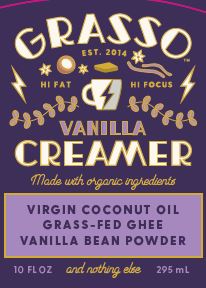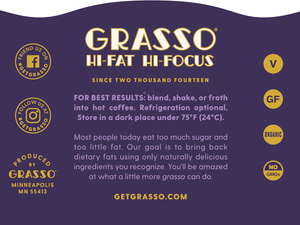 Wonderful
Just the right flavor and easily dissolves in coffee. Gives you the right amount of healthy fats to keep you full for hours.
FABULOUS!!!!!!
Best coffe creamer in the market !
Great flavor for your tastebuds and so great for your brain function
Mocha Lover
Two starts because their customer service is excellent.
I have been using the Mocha flavor for months and I absolutely love it. The flavor is excellent and it froths nicely in my nutribullet. I thought I would branch out and try the vanilla flavor as well as the Matcha latte. They were both a huge miss for me. I was very disappointed with the lack of flavor in the vanilla. It didn't froth well either. As for the Matcha it just doesn't compare to a traditional powder style matcha. The consistency was completely off as well as the flavor. I will always love the Mocha flavor from Grasso Foods but as far as I'm concerned that's the only product worth buying.
Great flavor!
I thought the chocolate would be my favorite but I like the vanilla better.
Great product
Great product. Mixes OK without a blender if you want it frothy then use a blender. The chocolate flavor is my second flavor vanilla bean is my favorite.