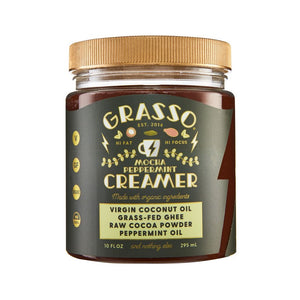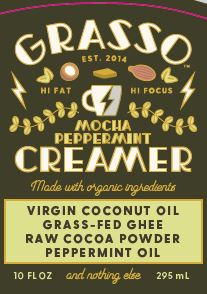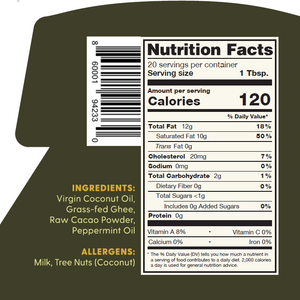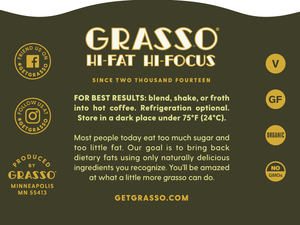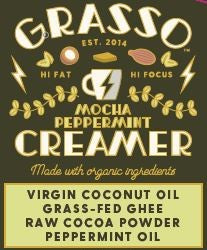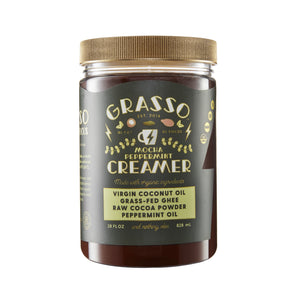 Peppermint mocha creamer
I love this stuff! So glad to see it back in stock. It's like having a peppermint mocha without all the sweet every morning. Get it while you can.
I enjoy this product ...
I enjoy this product...however I add more peppermint oil to it :-) So happy to have a product that has just four yummy ingredients. Thank you Grasso !!
addicted
Great product I can't start my day without it.
Great Taste
This is a great addition to a high-fat diet. Makes your coffee delicious! I literally look forward to it every morning. Keep up the good work Grasso Foods!
Tasteful
Nice and refreshing first thing in the morning