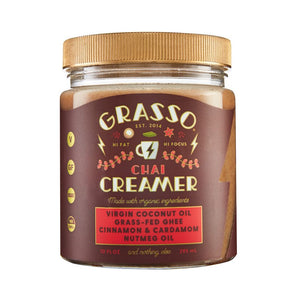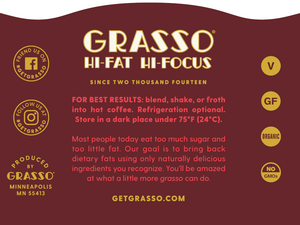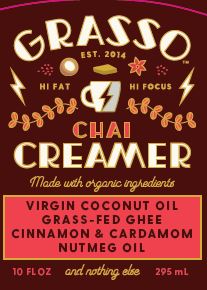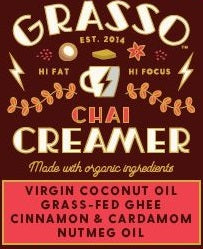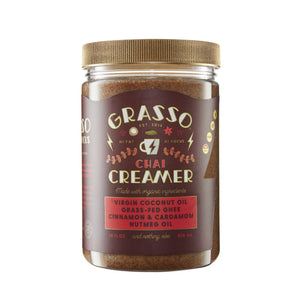 Chi
Love the hint of cinnamon and spices
Great dairy free option for coffee
Wonderful flavor for your morning coffee. Doesn't spike your insulin or trigger food sensitivity and tastes great too!
a welcome spice to my morning cup
Grasso Chai creamer is a great addition to my coffee. It helps keeps the mid-day hungies away. My personal fav of all the flavors.
Very tasty
A welcome addition to our morning coffee.
---